İlana Başvur
Firma Hakkında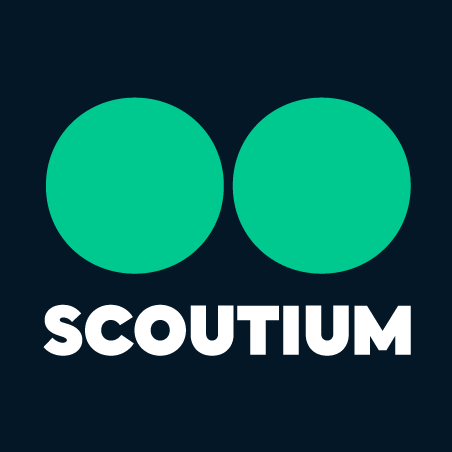 SCOUTIUM FUTBOL TEKNOLOJİLERİ A.Ş.
---
Firma Açıklama
Scoutium is a digital scouting platform which has the users to create a data pool as video experts and scouts by evaluating football players. Our 150+ video experts record videos from all around the Turkey and our 170+ scouts analyze players and create huge database especially about lower & academy leagues. Clubs can sign up to Scoutium as free and they can purchase 90 mins videos & player analyses to discover the talents. Players can watch their matches and display analyses to improve themself. Also, they can have notification when the clubs display their analyses. Basically, Scoutium is the best platform to bring together players & clubs! As Scoutium, we totally raised $3M investment until now & we are going to be ready for being a global game-changer!
---
Adres
Reşitpaşa Mah. Katar Cad. Teknokent Arı 2 Sarıyer / İstanbul
---
Sosyal Medya
Back-end Developer - REF-2020-361
İlan Tarihi: 24.7.2020 Cuma
Genel Nitelikler
Back-end Developer requirements are:


B.Sc. in Computer science or a similar discipline


3+ years' experience of working on Back-end Developer position


Solid experience with one or more general purpose object oriented programming languages including PHP, Java, Python


Proficiency with OOP concepts, large-scale software architecture and UNIX / Linux environments


Good understanding of fundamental design principles for a scalable application


Familiarity with relational and non-relational databases, key-stores and search engines (MySQL, MongoDB, Redis, Elasticsearch etc.)


Basic understanding of front-end technologies such as Javascript, HTML5 and CSS3


Strong unit testing and debugging skills


Proficiency in code versioning tools like git


Strong analytical and time management skills


Strong verbal and written communication skills in Turkish


Nice to have:


Proficiency with PHP and Laravel framework


Experience with Service-oriented architecture and REST APIs


Scripting skills e. g. Python, shell etc.


Familiarity with Docker and / or Kubernetes


Working knowledge with AWS and/or any other cloud computing service provider


Prior experience with SCRUM / Agile methodologies


Contribution to open source projects


Experience with CI / CD practices


İş Tanımı
We are looking for a Back-end Developer who will be responsible for the API services of the company's web and mobile applications. You will work closely with our engineers to ensure system consistency and improve user experience.
You should be able to develop and maintain functional and stable API services to meet our company's needs. Therefore you have to possess excellent programming skills and a passion for developing applications or improving existing ones.
Back-end Developer responsibilities are:


Writing well designed, reusable, testable and secure code by applying best software development practices


Design and implement low-latency and high-availability applications


Architecting well defined APIs for user facing elements developed by front end developers


Collaborating in a multi-disciplinary team


Participating and conducting code reviews


Discovering, learning and implementing new technologies


Train and support internal teams


---
Diğer Bilgiler
| | |
| --- | --- |
| Tecrübe: | Tecrübeli |
| Tecrübe Yılı(En az): | 2 |
| Tecrübe Yılı(En fazla): | 10 |
| Çalışma Şekli: | Tam zamanlı |
| Kıdem Seviye: | Uzman Yardımcısı |
İş İlanları Listesine Geri Dön