İlana Başvur
Firma Hakkında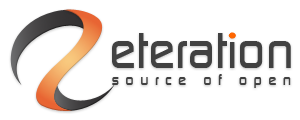 ETERATION BİLİŞİM ÇÖZÜMLERİ TİCARET A.Ş.
---
Firma Açıklama
You can apply from https://www.eteration.com/jobs
---
Adres
REŞİTPAŞA Mah. KATAR Cad. TEKNOKENT ARI 3 Sit. No: 4 / B202 SARIYER / İSTANBUL
---
Business Analyst - REF-2020-337
İlan Tarihi: 8.4.2020 Çarşamba
Genel Nitelikler
Technical Qualifications:


Minimum 2+ years of business analysis, system analysis and/or product owner experience


Experience in requirement management and planning


To be able to elicit, analyze, validate and document business, system, organizational and/or operational requirements


Able to help determine solutions to business or technical problems by attending at modeling activities such as data modeling, process modeling, functional – user centered design


Responsible for the client satisfaction from the solution determined


Able to manage change


Experience in writing effective use cases and/or software requirements specifications


Experience in writing scope for proposals.


Superior verbal and written communications.


Superior analytical, problem solving, decision making skills


Desirable:


Experience in business processes management, SOA, databases, portals and web technologies are important assets


Experience in the interpretation of business rules and requirements for technical systems


Experience at government projects


Knowledge of object-oriented software development analysis and modeling


Knowledge of software development and/or project life cycle and methodologies


Other Qualifications:


University degree in Management Information Science, Computer Science or Computer Engineering, other disciplines must demonstrate strong IT experience from a recognized institution.


Fluency in English (Must be able to operate in an all English work environment)


Strong communication skills and team player


Proactive, adaptive to changing circumstances and demands


Able to develop and maintain strong relationships with clients at all levels.


Able to develop creative, breakthrough approaches and solutions to complex problems.


Understand technical and organizational aspects of all related areas


An attention to detail and commitment to drive problems through to resolution


Eagerness for research and improvement


Continually read and review documents posted and provide feedback where information is lacking or required.


Ability to adapt to changing requirements


Able to manage conflicts


A good team player who is willing to take initiatives and assume additional responsibilities


Must be willing to travel


Male candidates must not have military service obligations


İş Tanımı
Eteration is searching for professionals to work in its Project Office team. We support and strengthen our customers in all phases that include consultation, design, development, testing, implementation, and training courses that are followed by operations in daily business with custom-made software solutions.
The business analyst will be responsible for identifying the business needs of our clients and stakeholders to help determine solutions to business problems.
The Business Analyst will be responsible for requirements development and requirements management. Specifically, the Business Analyst will elicit, analyze, validate and document business, organizational and/or operational requirements within the project or pre-sales phases.
The Business Analyst will be a key facilitator within our projects, acting as a bridge between the client, stakeholders and the solution team.
---
Diğer Bilgiler
| | |
| --- | --- |
| Tecrübe: | Tecrübeli |
| Tecrübe Yılı(En az): | 2 |
| Çalışma Şekli: | Tam zamanlı |
| Kıdem Seviye: | Uzman |
İş İlanları Listesine Geri Dön